Maze Cartoon of Tony Hayward sailing around the Isle of Wight on "Bob"
Cartoon maze of Tony Hayward sailing around the Isle of Wight on his boat "Bob" while the Oil spill in the Gulf Of Mexico gets worse and worse. He exclaims, "Holy %#&*, this water is so much clearer than in the Gulf of Mexico." Created by Yonatan Frimer
Click here for a printable, hi-res version of this maze
Click here for the maze solution.
More maze cartoons
View some Maze Art
Maze Blog by Yonatan Frimer
Learn more about the topic of this maze cartoon:
BP chief's weekend sailing trip stokes anger at oil company
Pictures of Tony Hayward yachting at the Isle of Wight billed as a PR nightmare and insulting to those affected by oil slick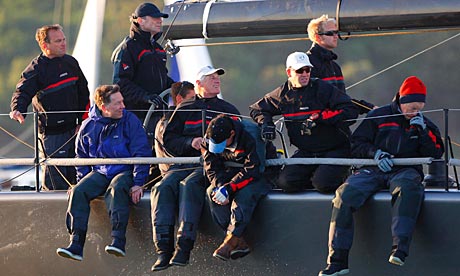 Images of the beleaguered BP chief executive, Tony Hayward, attending a yacht race on the Isle of Wight, just 48 hours after a hostile interrogation by a US congressional committee on the Gulf Coast oil spill, have provoked sharp criticism on both sides of the Atlantic.
President Barack Obama's chief of staff, Rahm Emanuel, condemned Hayward's attendance at the event as "part of a long line of PR gaffes and mistakes" on ABC television, adding: "I think that we can all conclude that Tony Hayward is not going to have a second career in PR consulting".
Click here to read the full article.
Maze Of Monkeys jumping off a building in 3-D maze goodness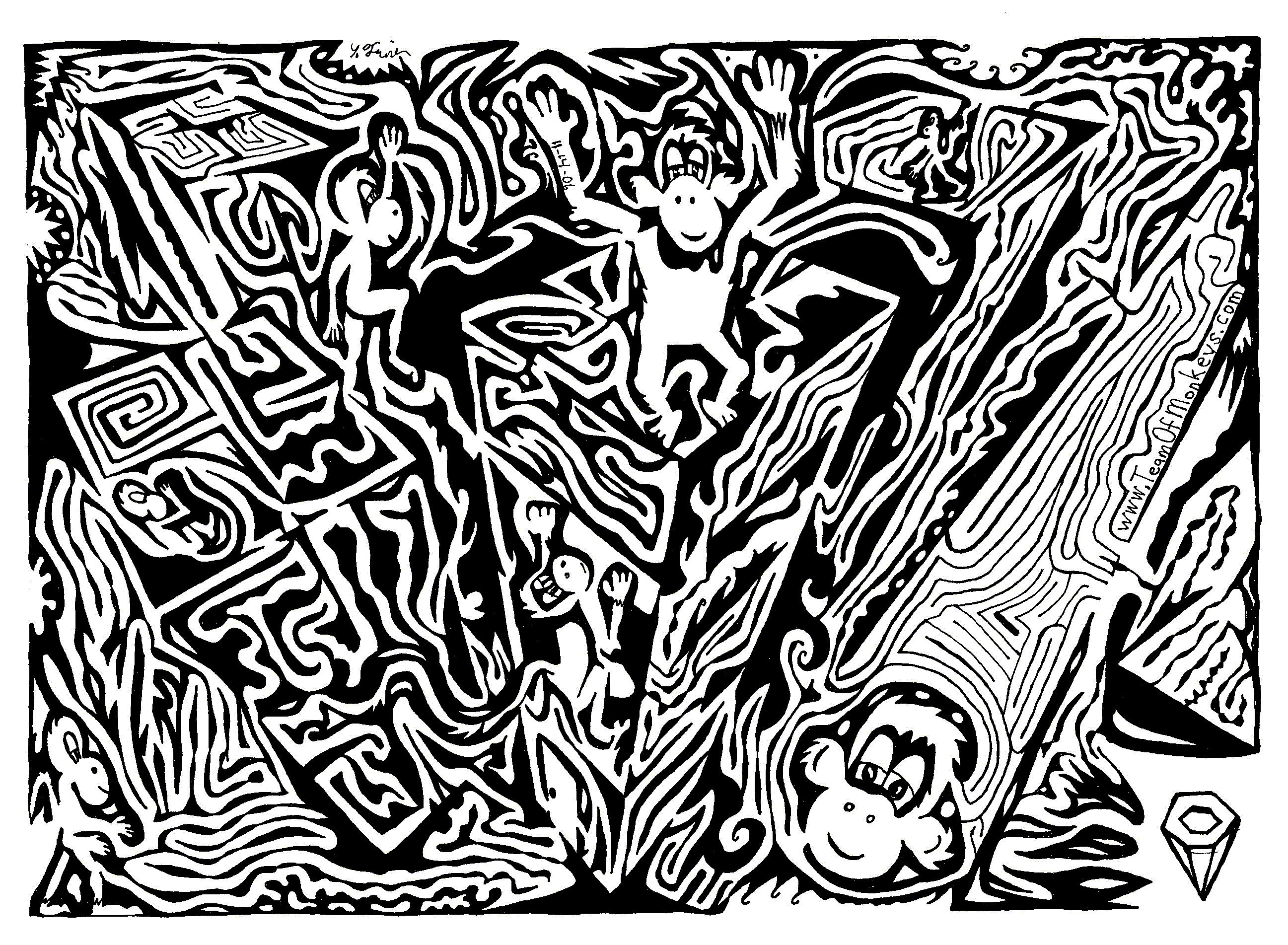 Maze Kong - by Yonatan Frimer