The Promise from Obama Maze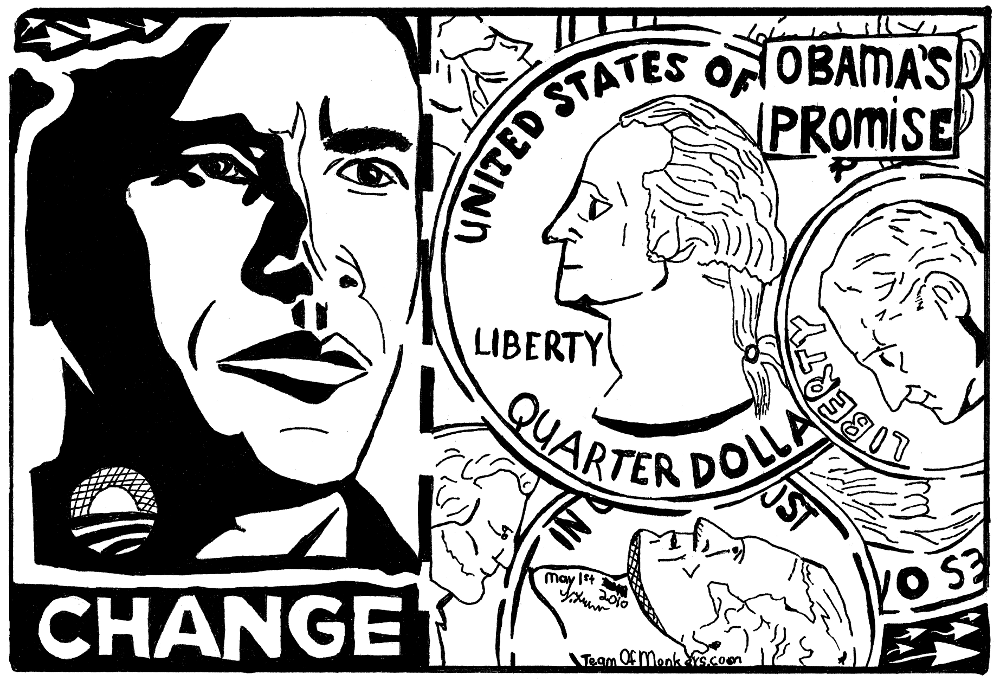 Editoral Cartoon Maze in Larger and Printable Format
Can't solve the maze? Click here for the maze solution
Editorial Maze Cartoon "Obama's change"

Next Maze >>

Maze Cartoon topic in the news:

GDP grew by 3.2 percent in first quarter
By Ian Swanson - 04/30/10 09:18 AM ET
The nation's gross domestic product increased 3.2 percent in the first quarter of 2010, bolstering the Obama administration's arguments that the economy is improving.
The jump in GDP was lower that the 5.6 percent increase registered in the last quarter of 2009, but still represents significant economic growth. It's the third quarter in a row that the U.S. economy has expanded.
President Barack Obama is scheduled to make a statement on the figures from the Rose Garden on Friday morning. (Read More)


For more Yonatan Frimer mazes, visit:
Team Of Monkeys daily maze update
Ink Blot Mazes - Maze art
Buy maze art by Yonatan Frimer