Maze Cartoon of your job on drugs, I mean financial reform.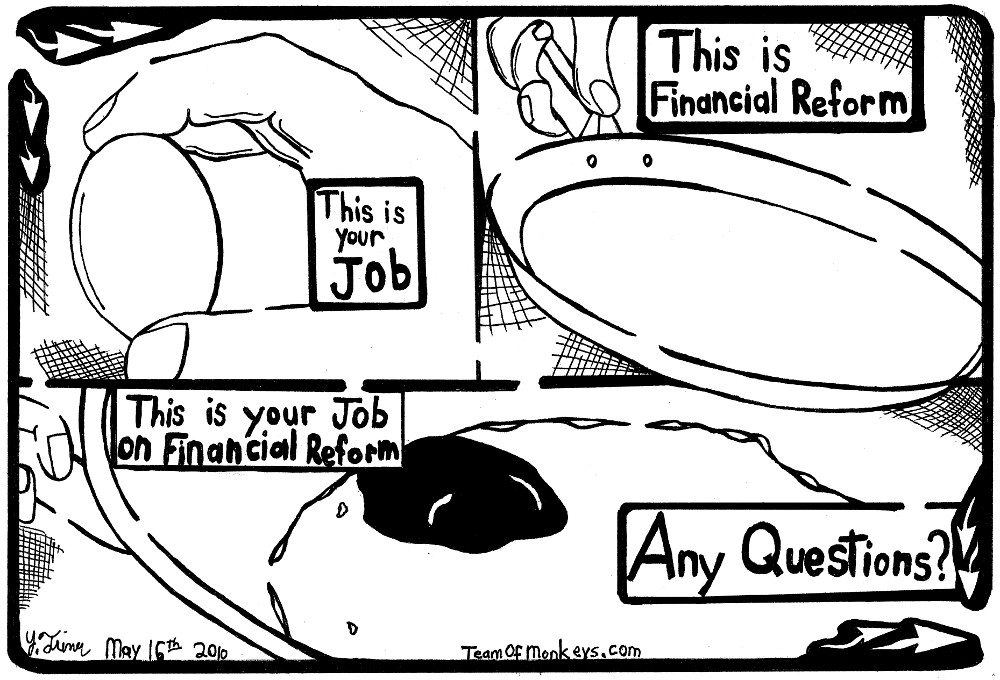 Editorial Cartoon maze poking fun at the 1987 commercial "This is your brain on drugs" by making the egg "jobs" and the frying pan is financial reform. Any questions? Created by Yonatan Frimer
Click here for a printable, hi-res version of this maze
Click here or on the image for the solution to the maze.
Check out these sites for more mazes and maze cartoons:
Team of Monkeys Political Maze
Political Maze on Go Comics
Maze Art on Ink Blot Mazes
Buy maze art on fine art america